A DESIGN STUDIO IN PARIS
In 2013, the Paris Design Center was established in Paris, on 77 avenue Raymond Poincaré, and acts as an international platform for top industry experts and creative talents from fashion, design and branding.
For our collections created in Paris, couture expertise from the West goes hand in hand with the fundamental natural "MADE IN EARTH" values of our Eastern designers. Our shared ethical creations flourish from this cross-fertilization of skills and sensibilities.
THE TALENTS

Among ICICLE's talents are some of the finest designers, tailors and patternmakers, together creating a unique French touch with sophisticated cuts, colours and fabrics.

THE PATTERNMAKERS

Soft dressmaking differs from tailoring in that it refers to the creation of flowing, unstructured garments such as dresses and blouses or any garment made from a fine, supple fabric.




Using the stylist's sketches, the pattern designer seeks to bring the concept for a garment to life by producing patterns, fitting mock-ups and finally creating prototypes.

THE TAILORING

Having taken measurements, the tailor works closely with the designer to define the shape of the structured garments, such as coats and jackets, and select the fabric.




From there, the tailor moves on to sketching out the first pattern, which serves as the basis for spirited discussion and important decision making.




The fabric is then cut and the sections are assembled using tacking stitches.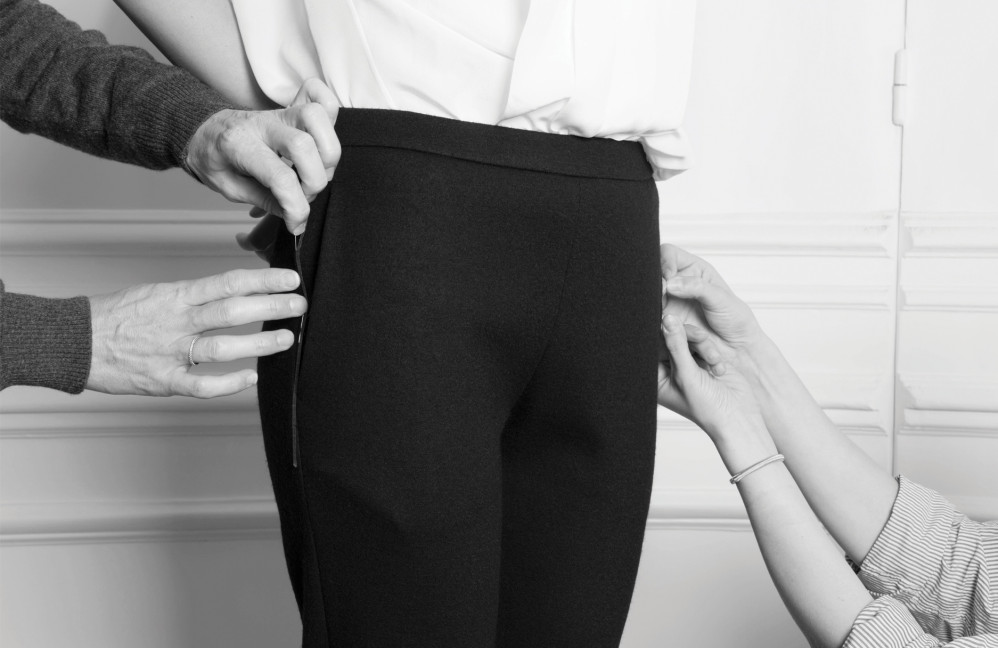 THE FABRICS

ICICLE uses sustainable natural fabrics to bring each clothing item a spirit of well-being and harmony. From its premium organic fabrics to the use of natural plant dyeing, the brand introduces a new age of comfortable business wear.
VERY ICICLE STYLE
ICICLE is a high-end essential wardrobe, offering comfort and contemporary elegance crafted with natural materials.