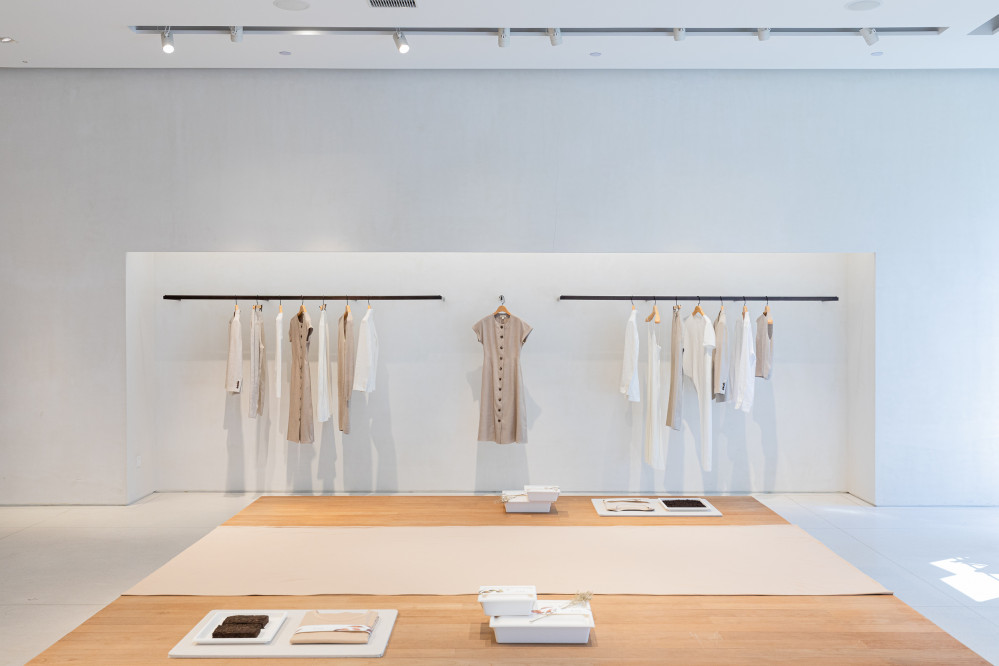 ICICLE SPACE
CURATING FASHION, ART, CULTURE AND ART OF LIVING FOR CONTEMPORARY URBAN LIFE.
ICICLE SPACE, embodying a modern-urban lifestyle aesthetic, showcases ICICLE's brand concept of "MADE IN EARTH". Totalling 3600 square meters over two floors, the first floor hosts ICICLE's full-line flagship store and SILEX RESTAURANT, whereas the second floor offers new experiences, through our ICICLE GALLERY, ICICLE BOOKS, SERVICE CENTER and ACTIVITY SPACE.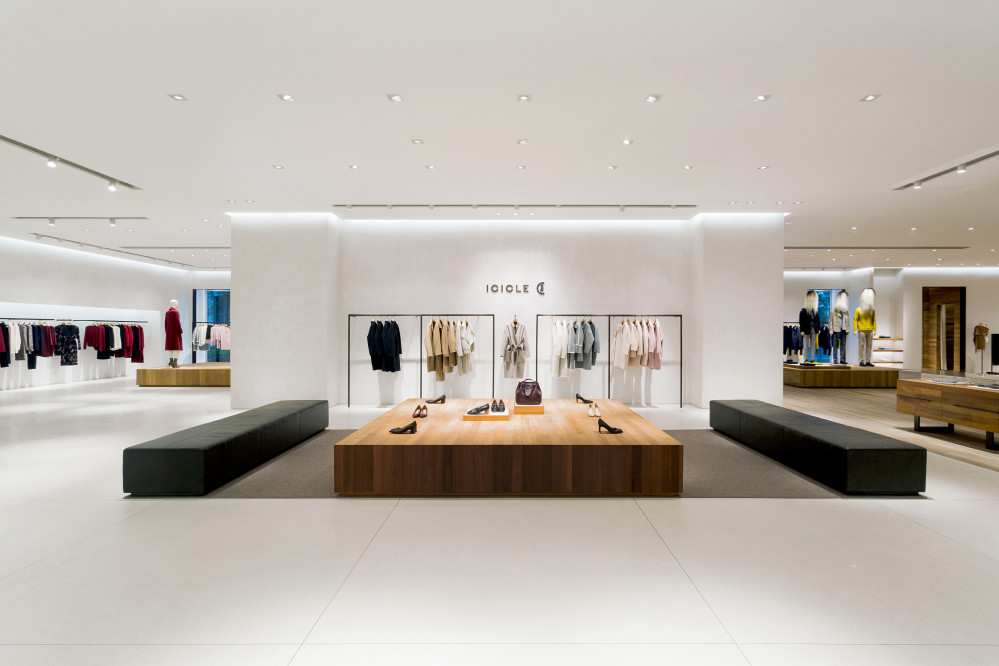 ICICLE FLAGSHIP STORE

To meet the needs of varying occupations and work occasions, we provide diverse wearing solutions for modern professionals by presenting the full collections of ICICLE's products, including the ICICLE Atelier Collection, Womenswear, Menswear and Accessories.

ICICLE BOOKS

We offer thousands of the best books covering art, design, literature, life & science. Enjoy the space, get inspired and explore a peaceful state of mind.

ICICLE GALLERY

Regular exhibitions of works of art and handcrafts selected by our curators. At the crossroads of Western and Chinese influences, between modernity and tradition, this is where our greatest inspiration lies.

SILEX RESTAURANT

As the gustatory sphere of ICICLE Space, SILEX follows the MADE IN EARTH philosophy of ICICLE. Strictly selected natural and healthy ingredients and cooking methods preserve inherent flavors, in search of a Natural Way of Cuisine.

ACTIVITY SPACE

Events of fashion, art, culture and life are held on a regular basis, as well as rich and colorful activities on fine food and children's education.