ICICLE SPACE
CURATING FASHION, ART, CULTURE AND ART OF LIVING FOR CONTEMPORARY URBAN LIFE.
ICICLE SPACE IS DEDICATED TO THE ICICLE PHILOSOPHY AND ITS ECO-FRIENDLY FASHION CARING APPROACH, IT INCLUDES FASHION STORES, BOOKSTORES, ART GALLERIES AND A FRENCH-ASIAN RESTAURANT: SILEX.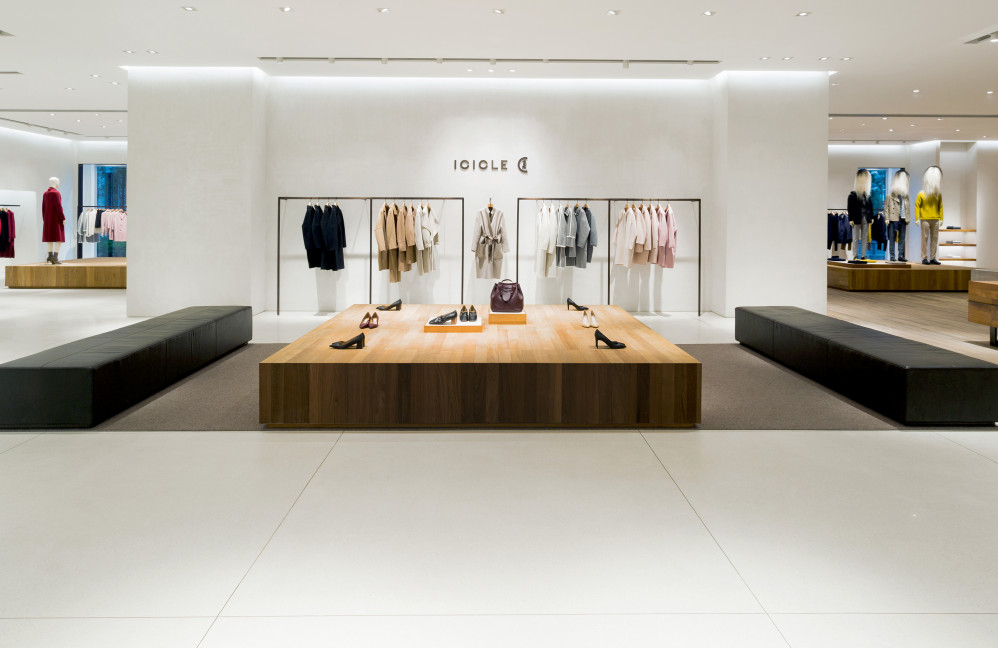 COLLECTIONS

Since 2017, ICICLE started to develop full-concept flagship stores where the collections are presented together with products from collaborating brands. To curate a new shopping experience for the contemporary urbanites, our flagship stores encompass cultural and lifestyle spaces such as bookstores and cafés.

BOOKS

Cultures from around the world inspire and nourrish each other, texts play with images and engage a conversation of design, litterature and art to educate the minds in sync with their natural environment.

Galleries

Regular exhibitions of works of art and handcrafts selected by our curators. At the crossroads of Western and Chinese influences, between modernity and tradition, this is where our greatest inspiration lies.

SILEX IN SHANGHAI

SILEX is the very stone that started the first fire in human history, as the symbol of culinary origin. Through researching on various cuisines, SILEX discloses the purity and originality of a fine dining experience in Shanghai.

CONFERENCE ROOM

ICICLE has always wanted its values to become real through mutual learning. That is why our spaces are places to express opinions on culture and our relationship with nature.