Eco-friendly techniques ensure our clothes are treated with natural extracts and the utmost respect for the environment.
Plant Dyeing
Plant dyeing products are dyed with natural colorants made from indigo woad, logwood, walnut, cedarwood, onion skin, pomegranate skin and Pu'er Tea, etc…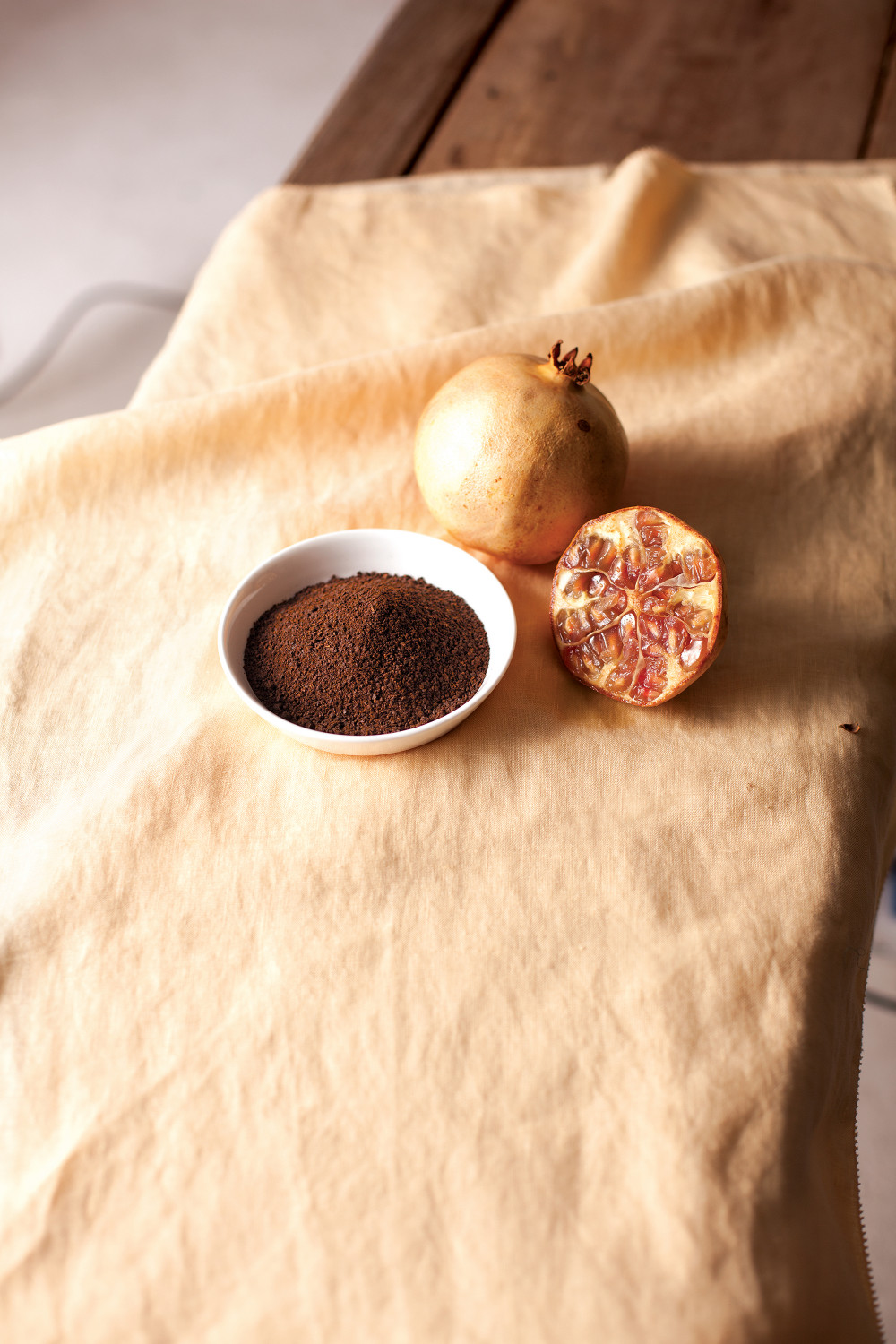 A unique color is obtained by extracting pigment from pomegranate peel.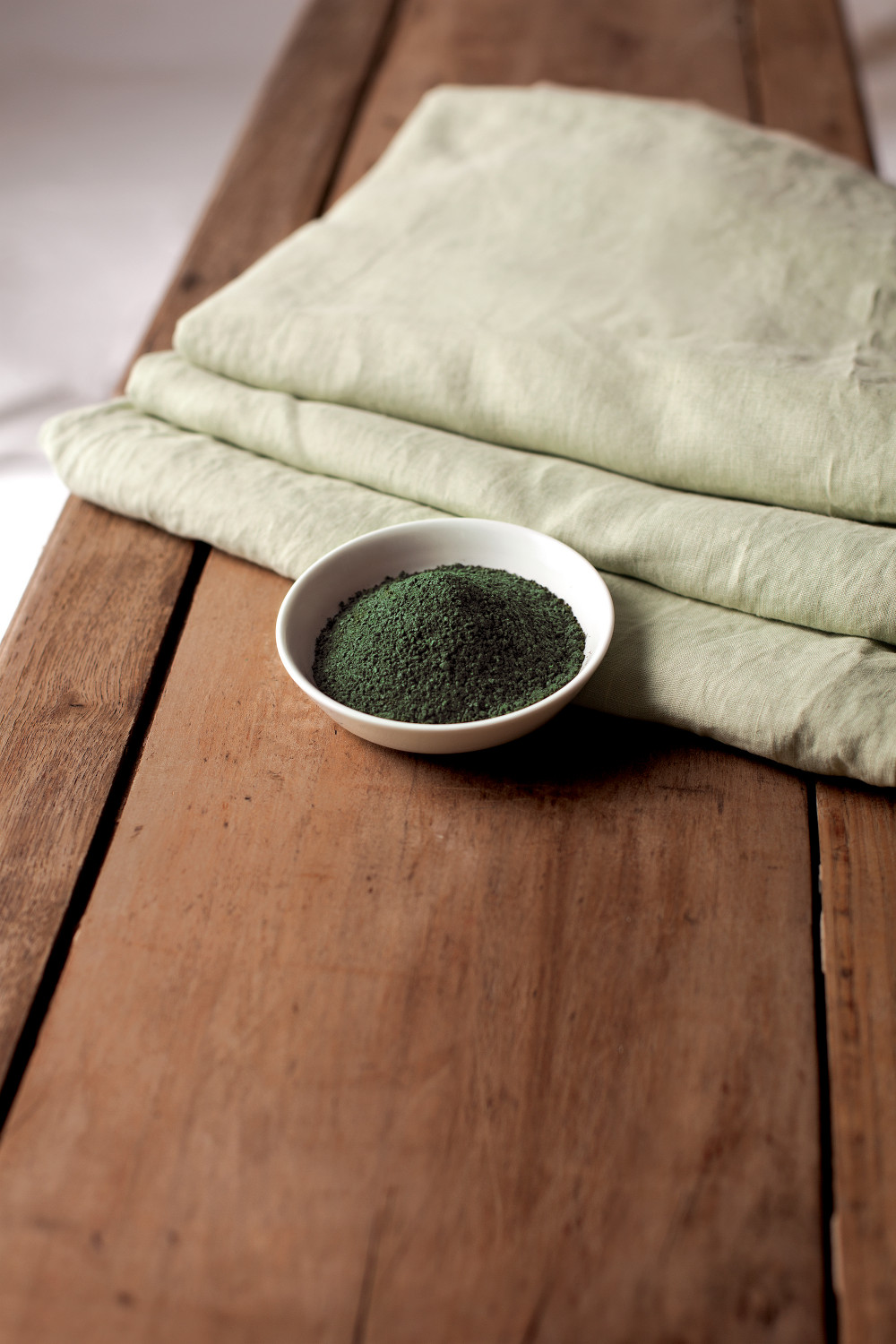 A unique color is achieved by extracting pigment from plants.
Vegetable Tanned Leather

Our vegetable tanned leather goods are made of finely selected leather from ltaly and tanned with the help of natural plant extract by hand. Vegetable tanned leather reduces environmental pollution.

A selection of Italian Tuscan ranch calfskin, soft and full of elasticity.
Each piece of leather will be carefully selected, any original skin blemishes will be removed and if flawed, even the entire piece can be discarded.

We use chestnuts, pine and other natural plant tanning agents; because we want every piece of leather can be close to your skin
The 200 multichannel tanning process makes the leather more delicate, lighter and more hardwearing.
Rain-Treated Linen
Harvested flax is retted with rain dew in the field before obtaining the flax fibre. With-out chemical retting or dyeing, this fabric shows the original colour of linen, which varies in shades according to the temperature of the year.
Pu'er tea dyeing
Tea leaves are frequently used as natural colourant : those of the Pu'er tea conveys darker shades while those of white tea unveils more delicate shades. Brought together they blend into a gentle beige and posses lasting attributes. Using natural dyes reduces water pollution by dyeing agents chemicals.
Grain Dyeing
Originally from Japan, this fabric was dyed using the pigments extracted from grains which bestows a natural shade after washing processes. Using natural dyes reduces water pollution by dyeing agents chemicals.
Traditional Chinese indigo Printmaking
Tracing back to 1300 years ago in Southern China, indigo printmaking is a traditional craftmanship considered as one of China's immaterial cultural heritage. A colour-proof paste made of lime(CaO) and soy powder is applied onto white fabric through a panel with hand-carved stencil. After dyeing the fabric in indigo, the blue-and-white pattern shall appear. Involving also hand-weaving, this craftmanship is a sophisticated and rigorous art.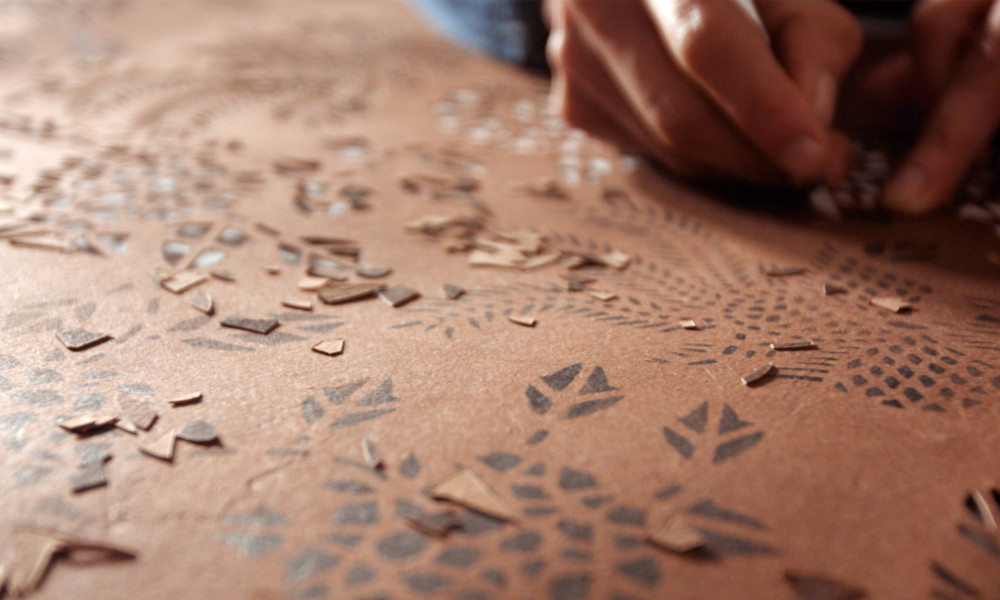 ICICLE Earth Denim
Our denim supplier from ltaly uses organic cotton and recycled yarn, among other natural fabrics, to produce eco-friendly denim dyed with indigo juice. An advanced washing technique saves close to 50% of water compared with traditional denim production, and all waste water is recycled.